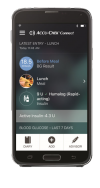 Wireless data transfer
Share your data seamlessly.
Meal images for carbs estimate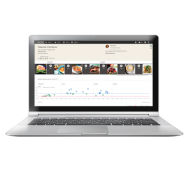 Easy, quick data visualization, including easy-to-understand charts and graphs that can help you make choices with confidence.
Share information securely with your healthcare team and caregivers for support when you need it.
Store all your data from any Accu-Chek meter in one convenient to access place.

Blood glucose results, Insulin use data, Carbohydrate counts, Medication data.