Paired testing is a type of blood glucose monitoring that is performed in a structured way (Structured Testing) usually done before and after meals, or before and after exercise as well. As long as it is done before and after an event, it will provide you with a pair of blood glucose results – which is known as paired-testing.
Below is an example of blood glucose paired-testing
Mr. Lim does paired-testing for breakfast for a couple of days. His must-have breakfast is a hearty plate of nasi lemak and a cup of coffee. His blood glucose results are shown below: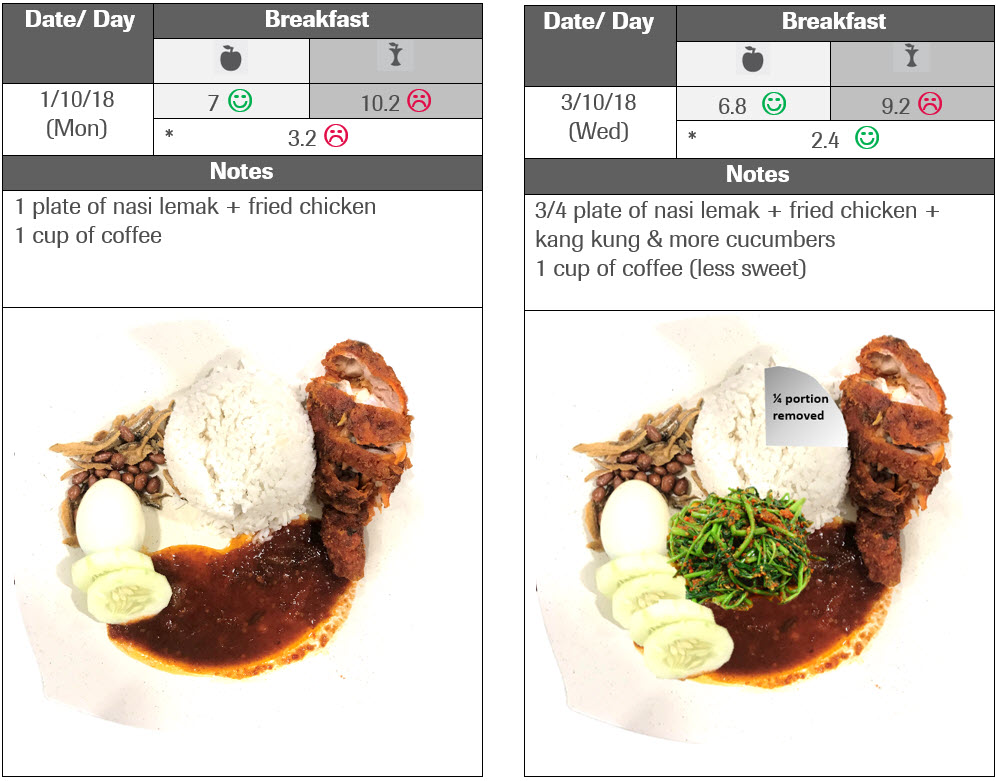 (See Target Ranges and Protect Your Heart, Control Your Blood Sugar Level for more details).
After adjusting his meal choice and portion on the 2nd day, there is improvement in his blood glucose level. He remembered his Dr.'s advice on a proposed diet changes for him.3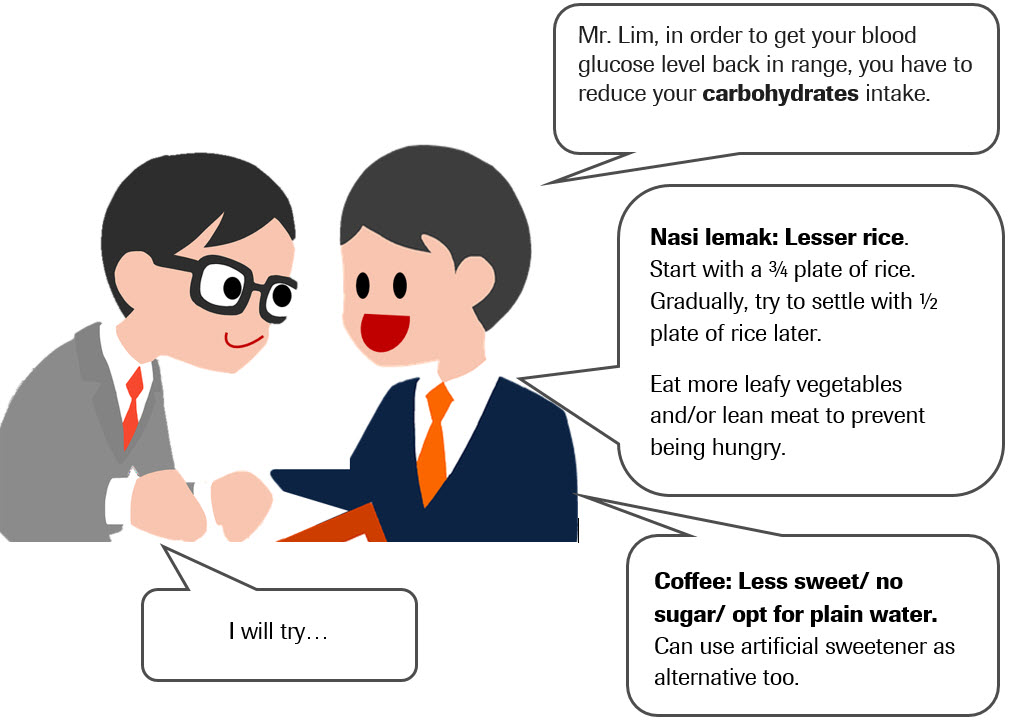 References:
1. Clinical Practice Guidelines, Management of Type 2 Diabetes Mellitus, Ministry of Health Malaysia, 5th Edition, 2015.
2. G Slama et.al. Postprandial glycaemia: a plea for the frequent use of delta postprandial glycaemia in the treatment of diabetic patients. Diabetes Metab, 2006; 32: 187-192.
Updated on 7 Jan 2019